MANNED FLIGHT. WALKING ON THE MOON. A COMPUTER IN THE PALM OF YOUR HAND.
HUMANITY'S PROGRESS HAS BEEN A SERIES OF ASTOUNDING AND AUDACIOUS IDEAS BROUGHT TO LIFE BECAUSE PEOPLE HAD THE COURAGE, PERSISTENCE, AND PASSION TO BELIEVE THEY COULD.

FUTURE SOCIETY'S MANIFESTO IS A REFLECTION OF THE BELIEFS THAT DRIVE OUR COURAGE, PERSISTENCE, AND PASSION. FUTURE SOCIETY'S MANIFESTO IS A PREMISE FOR BUILDING OUR IDEAL FUTURE STATE AND A MORE RECIPROCAL WORLD. FUTURE SOCIETY'S MANIFESTO IS A LIVING DOCUMENT, ALWAYS BEING WRITTEN.
01
We are Future Society because we know that we can build a better world for everyone through the force of our own invention.
02
We are Future Society because the only other option is harvesting nature and developing replacement ingredients that don't move the needle.
03
At its core, Future Society embraces the view that many futures can be imagined.
04
Future Society understands that we already have the tools to start making life more amazing, asking how we can use biology to solve the problems that perplex us and formulate the next frontier. 
05
Future Society views nature as an active collaborator who both grounds us and liberates us.
06
Future Society chooses to remember all the spectacular things humanity has accomplished and can accomplish. The marvels we encounter every day remind us each moment is a gift of the present — allowing us to invest in the tomorrow we want to see.
07
Future Society approaches every situation with unapologetic determination and measured practicality, planning for the long now in resolute and realistic terms as we learn from both our highs and lows.
08
Future Society is a vision of a more reciprocal world where we can change outcomes that impact our collective good by acting as our individual best selves.
09
Future Society realizes the radical — showing us how to bring all the potential in life, to life.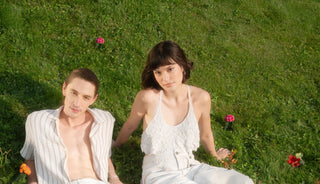 ANIMATE THE REVOLUTION
Our journey is exhilarating