Experience the World's First
Scent Surrection
Surround yourself with the scent of extinct flowers, given new life by biotechnology.
Imagine the Fragrance of an Extinct Flower...
It's as intoxicating as it is indescribable. A scent you can never place, because it can no longer be smelled.
After sequencing the DNA of extinct flower samples from Harvard Herbarium, we collaborated with the world's most renowned perfumers to bring these lost blooms new life– creating singular scents that can only be made through biology. 
Our Next Frontier
At Future Society, we're explorers who study the divine spiral dance of DNA strands and chart a new path for what biology can do.
We began our invention with fragrance — but we're set to explore other categories in beauty and beyond as we use science to fill gaps, solve what still perplexes us, and formulate the next frontier sustainably.
We Can Invent Our Tomorrow
THE NEXT FRONTIER OF BEAUTY, BROUGHT TO LIFE THROUGH BIOLOGY.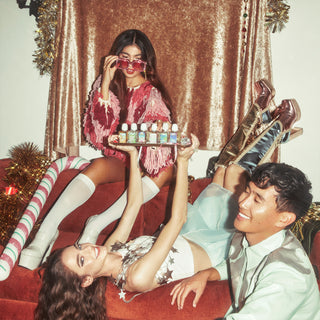 We are Future Society
We exist to unlock new possibilities for the beauty industry, leveraging biology to create transformational products that are better for people and the earth  and inspiring others to take their own transformational actions alongside us.
Uplifted by an optimistic outlook, grounded by pragmatic problem-solving, inspired by boundless creativity. and fueled by our belief in the best of humanity — we're building a more reciprocal world. 
The future is already here.  All are welcome to bring it to life.