Extinct flower
We used powerful biotechnology to sequence a DNA sample of Hibiscadelphus wilderianus, a Hawaiian endemic species that once covered the Southern Slope of Haleakala but was last observed in 1912.
origin flower
Hibiscadelphus wilderianus
Historial notes
Last recorded in 1912 on the Hawaiian Southern Slope. Extinct by Deforestation. Scent surrected 10.31.2017.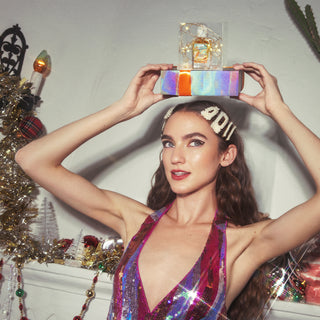 THE WORLD THIS SCENT CREATES
Total 5 star reviews: 3
Total 4 star reviews: 0
Total 3 star reviews: 0
Total 2 star reviews: 0
Total 1 star reviews: 0
100%
would recommend this product
Juicy, Fresh Fruity, Sweet yet Tart, Tropical Floral, Playful

Smells like sipping a lychee rose bellini in the middle of a tropical botanical garden next to the sea on a warm sunny morning. It is playful, zingy, youthful (not immature), yet refined. It is amiable and charismatic and makes me feel full of the joy and possibility that summer brings. It is the beat in a song that pulls you away from the wall and onto the dance floor to join in the fun. This scent is pretty, lively, and unique.

This is my second favorite and Future Society scent and the only other one I purchased a full bottle of. My first is Floating Forrest. Floating forest was more immersive and imaginative to me, and Solar Canopy is full good feelings. My nose really picks out the lychee and florals, enveloped by a watery humid air, so if you are not a fan of lychee, florals, or aquatic (not marine, I don't get a lot of saltiness) scents, this may not be for you.

Sillage: 3/5

Projection: 3/5 (originally rated this projection as lower in my Scent Surrection Set review, but after wearing this more, the projection is actually quite strong initially)

Longevity: 4/5

The Scent: 4.5/5 (increased by .5 points the more I wore it, the more I loved it.)

Leans more feminine.

Sunshine in a bottle!

I love this scent. It brightens any day and transports you to a tropical island.

TikTok made me do it

I saw some reviews on TikTok and had to try it...this scent lives up to the hype!! It's sweet and fruity, reminds me of summer.
Reviews Loaded
Reviews Added